About Us
The Lawrence Township Education Foundation (LTEF) was created to be a bridge between our community and our public schools- to encourage private philanthropy to enhance public education for students at all levels.
Our mission is to support excellence in education in the Lawrence Township Public Schools. Since its inception in 1992, LTEF has contributed over $3.8 million to the Lawrence Township Public Schools in support of programs that will have a substantial and lasting impact on students and their school community.
Mission Statement:
The Lawrence Township Education Foundation is a nonprofit organization that fosters educational excellence, creativity, and achievement in the Lawrence Township Public Schools. The community volunteers who govern the Foundation are committed to helping to enhance education in the Lawrence Township Public School District by:
providing grants for projects and programs

generating corporate & financial support

encouraging contributions of volunteer time
Our Goals:
Stimulate innovation, achievement, and creativity for students and faculty

Develop partnerships with individuals, families, community groups and local businesses to enhance learning opportunities

Inspire parents and alumni to participate in our mission and increase private donations to support our schools
EIN#22-3192024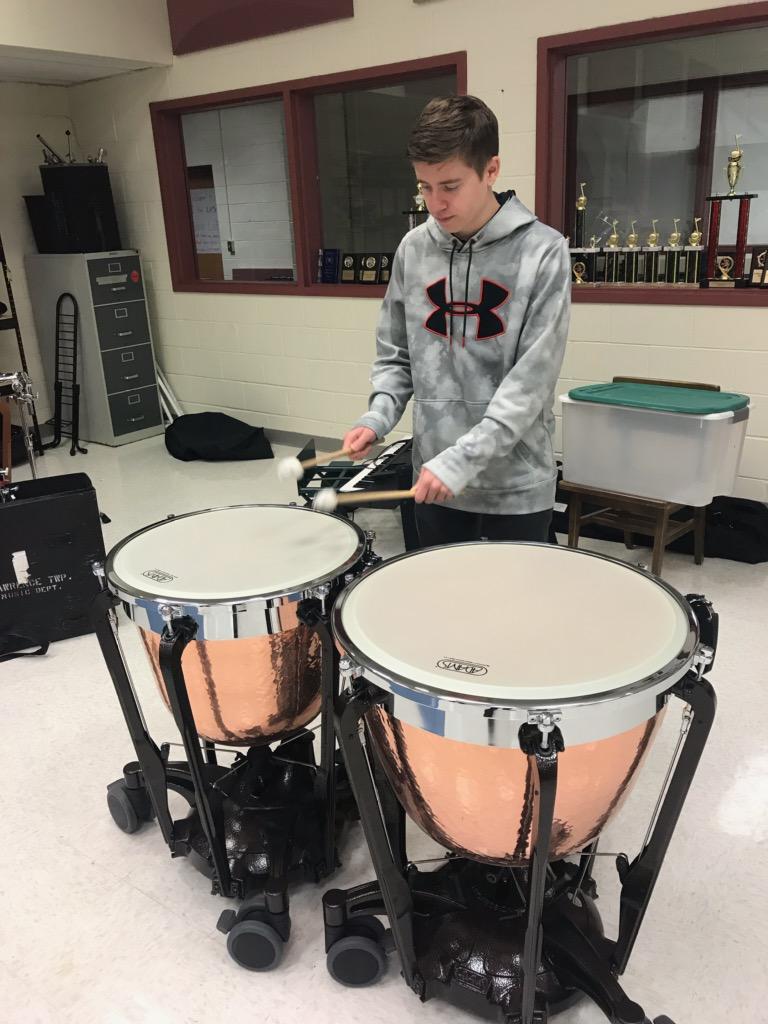 "The Lawrence Township Education Foundation continues to push our staff to think outside the box as they fund projects that have a direct impact on our schools and our students. Without their support, we would not be able to move into the future as quickly as we have been able to." Jay Billy, Principal, Ben Franklin Elementary School
HISTORY
In February, 1992, Dan Haggerty of the Stark & Stark law firm and Conrad Druker of the Mercadian Group accounting firm, along with Lawrence Township School Superintendent Barry Gleim and ETS President Greg Anrig, came together in response to the growing popularity of local education foundations supplementing resources available to public schools. Their vision: bring together the many resources of Lawrence's community for the benefit of the Lawrence Township public schools. Over the next six months relationships were made, commitments were formed, and on August 17, 1992 the Lawrence Township Education Foundation (LTEF) was officially incorporated.
With the development of a solid grant application, LTEF began funding grants in support of creative programming within the school district that otherwise was not possible within the constraints of the school budget. Greg Anrig and ETS together put the new non-profit on firm financial footing with a contribution, allowing LTEF made its first grant awards.
In 1995 The Lawrenceville School joined the efforts with an annual contribution of and in that same year, the Foundation launched its direct appeal to individual donors with the "Friends of Foundation" campaign.
Through the years LTEF has made efforts to develop and maintain numerous fundraising initiatives including the Small Business Campaign, Faculty/Staff Campaign, Friends of the Foundation Campaign, APPLE teacher recognition program, and the 180 Club, in addition to targeted grant initiatives made possible by partners like Bristol-Myers Squibb, Church and Dwight, and Janssen Pharmaceutical.
Also a founding member of the New Jersey Education Foundation Partnership, a coalition of local education foundations that seek to build capacity for private funding of public education, LTEF has received numerous honors and recognitions through the years.
Today, the Lawrence Township Education Foundation has contributed more than $3.8 million toward over 850 student and faculty programs and projects.
Past Board Presidents
1992-1994 - Dan Haggerty
1994-1996 - Conrad Druker
1996-1998 - Pete McDonough
1998-2000 - Martin Doggett
2000-2002 - Rick Babick
2002-2004 - Joe Summers
2004-2006 - Betsy Kreger
2006-2008 - Theresa Wrobel
2008-2010 - Jennifer Gardella
2010-2012 - Patricia "Pepper" Evans
2012-2014 - Paul Schindel
2014-2016 - Kelly Bidle
2016-2018 - Carol Katz Connelly
2018- present - Amy Davis